How Long Does A Root Canal Take?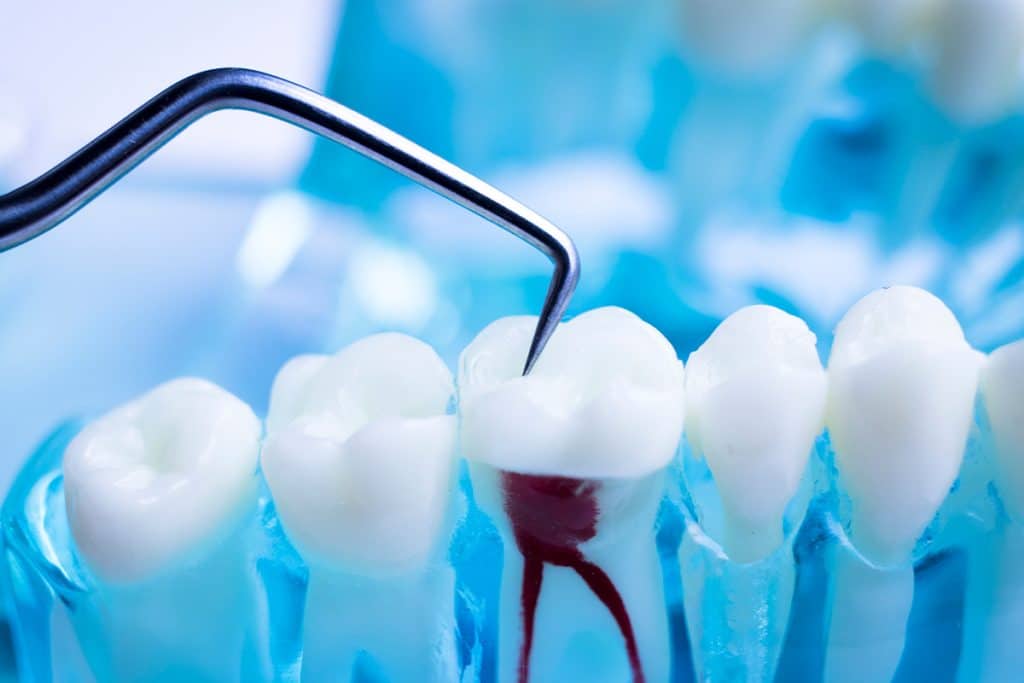 When your teeth are suffering from a major infection, sometimes the best treatment is a root canal. An endodontist will drill into your tooth and remove the infected pulp and nerves, relieving pain while allowing you to keep your original tooth.
Most root canal treatments don't take that long either. The average root canal procedure takes 30 to 60 minutes, though it may take longer for more complicated procedures. Appointments that also require additional treatments, such as adding a crown to your tooth, can also extend the length of the appointment.
That being said, there are a few other key facts you should be aware of when it comes to the length and recovery after a root canal procedure. Learn more about root canals from the experienced endodontists here at Rhode Island Endodontics:
How many visits will it take to perform a root canal?
Except in emergency cases, it is highly recommended that you consult with your endodontist over the course of several visits in order to prepare for a root canal. While root canal treatments are highly successful, it is better if your oral infection can be treated through less invasive means.
Root canals are required when oral bacteria invade the pulp inside your tooth. When caught early enough, teeth cleanings and anti-bacterial medicine may be able to treat your infection without resorting to a root canal. As such, be sure to get your teeth cleaned and examined semi-annually to try and catch infections before they can deepen in your mouth.
How long will it take for me to recover from a root canal?
Recovery varies from patient to patient, and depends on other factors such as how many teeth are treated and if there was any additional treatment beyond the root canal. However, for the average patient, local anesthesia is used to numb your mouth. As such, most patients can return to work and other normal activities the same day as their appointment.
Mild pain and soreness generally persists for 24 to 48 hours after treatment, which can be counteracted with over the counter drugs. As a general rule, you'll want to be careful about what you eat and do for about a week following treatment. If pain or soreness persists past a week, consult your endodontist and consider scheduling a check-up appointment.
How long will my root canal treatment last?
In general, a root canal can extend the life of a tooth by 10 to 15 years. However, the lifespan of the tooth can be extended even longer by practicing proper oral hygiene habits. This includes the following:
Brushing your teeth at least twice daily
Using mouthwash and flossing at least once a day
Replacing your toothbrush when it gets worn out
Maintaining a good and balanced diet
Cut back on high sugar and very acidic foods
Avoid smoking, vaping, and similar carcinogenic inhalants
Getting your teeth examined and cleaned at least twice a year
Considering endodontic retreatment if issues return
Get root canal treatment from Rhode Island Endodontics
Do you need a root canal or other dental treatment and live in the Warick, Rhode Island area? Then consider paying us a visit at Rhode Island Endodontics. Besides root canals, we offer a wide range of endodontic services to help our patients, including non-surgical treatments to help patients without relying on invasive procedures. We believe in using the latest in dental technology to help our patients with treatments catered to their individual needs
Contact us today if you have any questions or to schedule an appointment, and we look forward to helping you here at Rhode Island Endodontics.
Recent Posts
Contact Us
Rhode Island Endodontics
400 Bald Hill Road, Suite 528
Warwick, RI 02886
Monday | 8am - 5pm
Tuesday | 8am - 5pm
Wednesday | 8am - 5pm
Thursday | 8am - 5pm
Friday | 8am - 5pm
Saturday | Closed
Sunday | Closed