Apicoectomy VS. Root Canal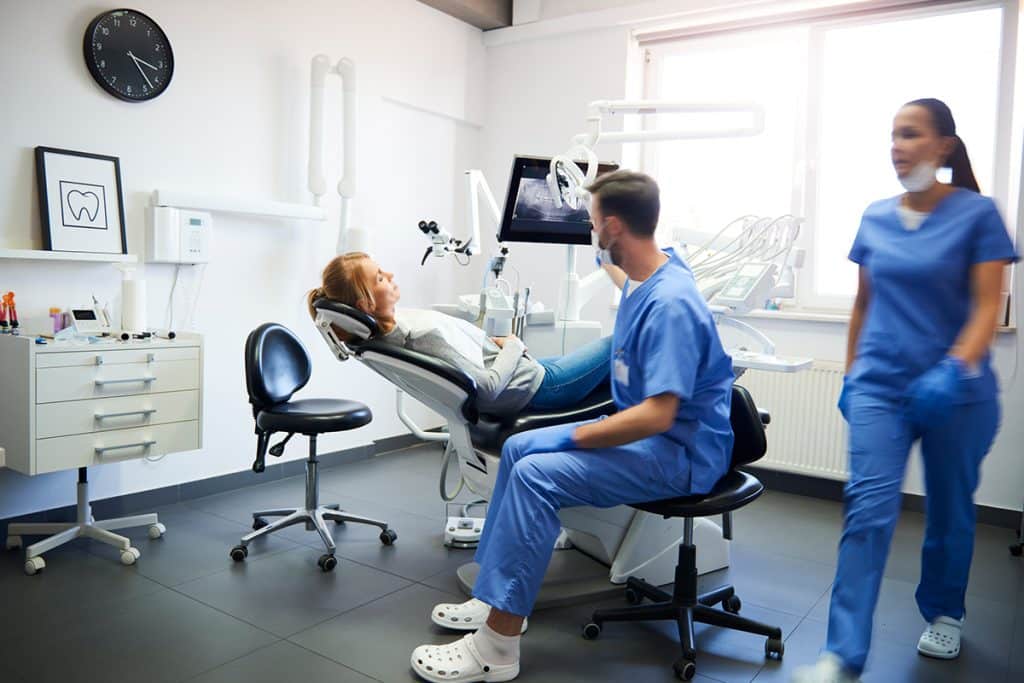 Endodontics is a dental speciality that focuses on treating tooth pain and issues that arise from infected dental pulp. An endodontist may use several different treatments to treat dental pulp issues, depending on the patient's individual needs. Two of the most common endodontic treatments are root canals and apical dental surgery?
What is the difference between a root canal and an apicectomy? A root canal treats infected pulp in a tooth, while an apical dental surgery, or root-end surgery, treats infected roots. However, there is a few other major differences that distinguish the two, so learn when you might need one or the other from our endodontists here at Rhode Island Endodontics:
What is a root canal?
Inside of your teeth is pulp, which is the tissue that connects it to your gums. This issue contains the nerves, blood vessels, and passageways that feed nutrients from your body into your tooth. Dental pulp is vital when your teeth are growing in, but not so much later in life after your teeth are fully formed. Unfortunately, when your tooth gets chipped or cracked, or you develop a gum infection, the pulp inside your tooth can get infected and lead to severe mouth pain.
A root canal is a procedure where an endodontist cuts into the tooth to extract the infected pulp. It is a quick and generally painless procedure, and will generally allow an endodontist to save the tooth and avoid having to extract it. However, sometimes the infection spreads too far, which is when you need an apicoectomy.
What is an apicoectomy?
A root canal clears out the infected pulp inside your tooth to prevent further infection to your mouth. However, some infections will spread to the tips of your tooth, also known as your roots, and to the gum tissue that your tooth is connected to. In this instance, you may continue to experience discomfort and inflammation despite a successful root canal treatment.
In this instance, you need an apicoectomy, also known as root-end dental surgery. Apical dental surgery involves cutting a small incision into your gums to access the roots of your tooth. The infected roots are cut off and removed, with a filling inserted to cap off your tooth. Your gums are sutured back together with stitches, and after a week or two most patients can look forward to a mouth free of oral infection.
When do I need a root canal or apicoectomy?
There are multiple signs that you may need a root canal. This includes the following:
Persistent mouth pain
Tooth or gum discoloration
Swollen or bleeding gums
Pain when you touch your tooth
Extreme sensitivity to hot and cold foods
Chipped, cracked, and broken teeth
Wiggly or very loose teeth
If you experience several of the above symptoms, it may be worth scheduling an appointment with your dentist. Ideally, you should also visit a dentist every six months for a checkup and cleaning. A dentist can help identify teeth that may need root canal treatment during this visit, besides helping you clean your mouth to reduce the risk of a root canal.
Although there are some exceptions, apicoectomies are generally performed after root canal treatments if the root canal doesn't totally clear up an oral infection. Consult your endodontist about an apicoectomy if pain or other oral issues persist after root canal treatment.
Get endodontic treatment from Rhode Island Endodontics
Whether you need a root canal, apicoectomy, or other endodontic care, we invite our friends in the Warwick, Rhode Island community to pay us a visit at Rhode Island Endodontics. Our team is dedicated to providing you with endodontic services tailored to your needs, utilizing the latest in dental technology to help you recover as quickly and painlessly as possible.
Contact us today if you have any questions, or to schedule an in-person consultation. We look forward to doing our best to help you here at Rhode Island Endodontics!
Recent Posts
Contact Us
Rhode Island Endodontics
400 Bald Hill Road, Suite 528
Warwick, RI 02886
Monday | 8am - 5pm
Tuesday | 8am - 5pm
Wednesday | 8am - 5pm
Thursday | 8am - 5pm
Friday | 8am - 5pm
Saturday | Closed
Sunday | Closed