Are Root Canals Painful?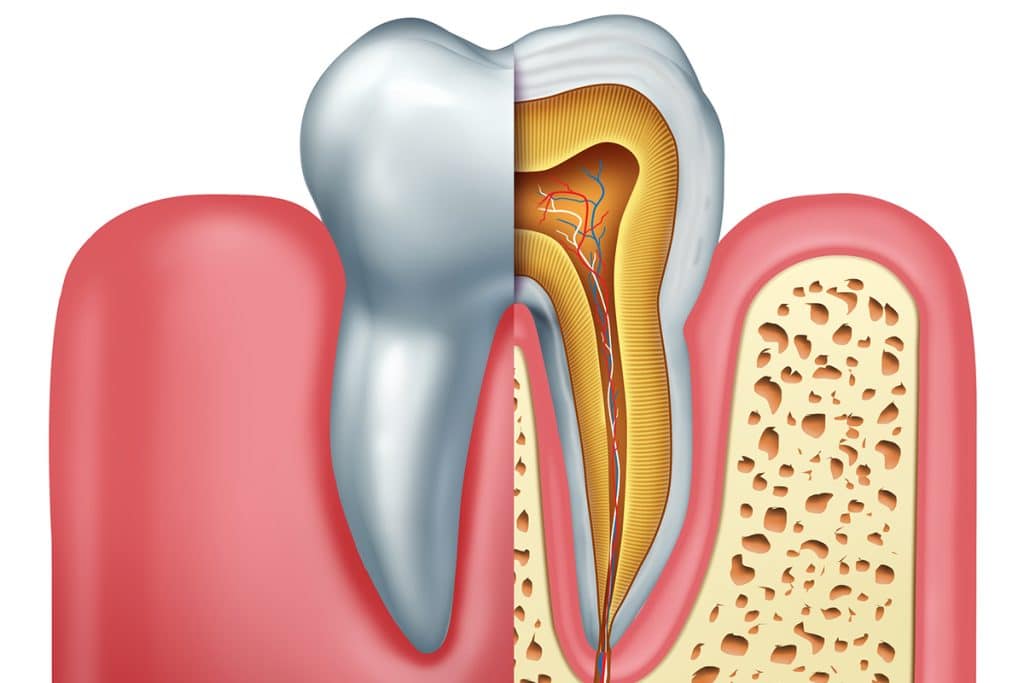 Today's root canals are not painful. Most patients report that they are no more challenging than a standard dental filling, especially when performed by an endodontic specialist.
Root canals have an undeserved reputation for being painful based on information that is decades old. Today's root canals are painless, thanks to dental technique and technology advances.
Why Are Root Canals Necessary?
Root canals become necessary when the pulp inside the tooth becomes infected or inflamed. You may also need a root canal if the nerves inside the pulp are damaged.
Bacteria can enter the pulp when teeth are broken, cracked, or severely decayed. When the infection goes untreated, it can spread, leading to bone loss and tooth loss. It could also lead to infection of neighboring teeth.
Benefits of Root Canals
Relieve Pain
The primary benefit of a root canal is relieving the pain and sensitivity that a damaged tooth can cause.
Preserve Your Natural Tooth
If a decayed or damaged tooth can receive a root canal instead of extraction, this could help your jawbone stay healthy. Missing teeth cause the bone to break down around the socket due to a lack of stimulation from chewing.
Save Money
A root canal and crown are less expensive than a dental implant or bridge. A crown lasts for years and effectively protects the prepared natural tooth.
The Root Canal Procedure
A root canal is a straightforward dental procedure best performed by an endodontist. The procedure typically takes about 45 minutes to an hour.
The endodontist drills into the tooth to remove the infected pulp. The endodontist uses specialized instruments to reach into the root canals and remove the source of the infection. They shape and clean the root canal's interior surfaces to make a repeat infection less likely.
In certain situations, the endodontist may need to place an antibiotic inside the tooth to help clear the infection or may give you an oral antibiotic. In this case, you must wait a few days to finish your root canal. Most root canals are complete in one sitting.
After removing the infected material, the endodontist fills the tooth with a plastic material that seals out contaminants. A temporary crown covers the root canal site and protects it until your general dentist can provide a permanent crown.
Signs That You May Need a Root Canal
A broken, chipped, cracked, or decayed tooth
Swelling and tenderness on the gum near the tooth
Swelling in the face and neck
Significant pain when putting pressure on the tooth or chewing
Call an endodontist for an evaluation if you have any of these symptoms. Putting off a root canal can lead to further problems like a spreading infection.
Call Rhode Island Endodontics
If you have noticed any signs of needing a root canal, don't delay getting care because it could endanger your oral and overall health. Call our Warwick, RI office at 401-337-9150 to make an appointment.
Recent Posts
Contact Us
Rhode Island Endodontics
400 Bald Hill Road, Suite 528
Warwick, RI 02886
Monday | 8am - 5pm
Tuesday | 8am - 5pm
Wednesday | 8am - 5pm
Thursday | 8am - 5pm
Friday | 8am - 5pm
Saturday | Closed
Sunday | Closed