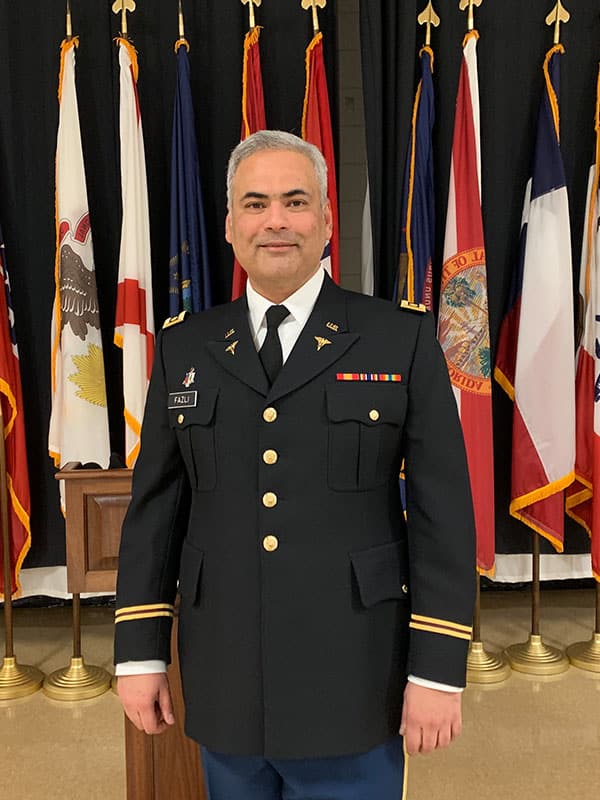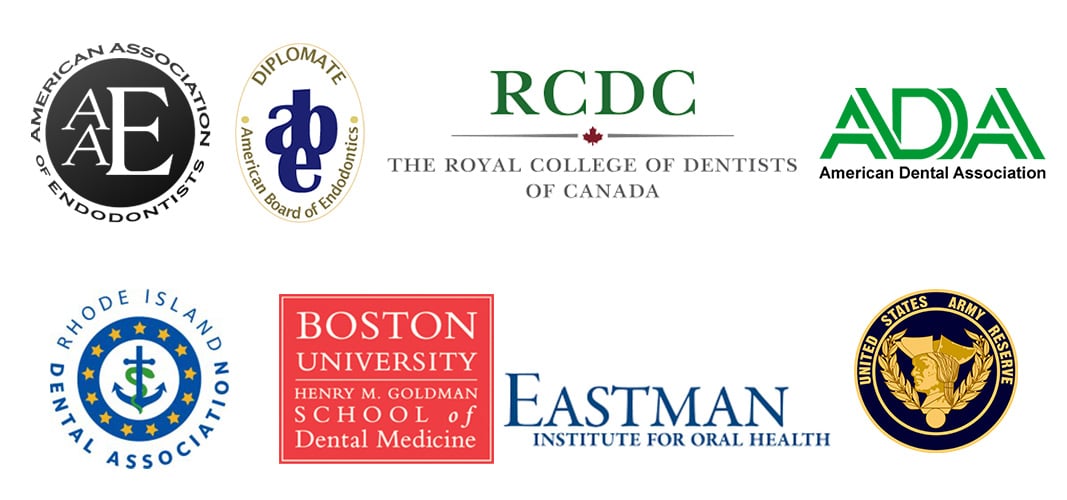 Dr. Usman Fazli's first introduction to the United States was walking out of Penn Station, New York City as a 25-year-old young man thinking he was part of a real life movie. He wanted America to be his new home and said goodbye to his family to begin a new life like so many before him.  In those twists of planning that life throws at us, he stood at attention on the USS Massachusetts at Battleship Cove 9 years later and was sworn in as Captain in the United States Army Reserve.  He served honorably for twelve years and was promoted to Lieutenant Colonel before resigning to focus on his family and practice.   In so many ways Dr. Fazli feels blessed by the opportunities America has to offer. Clearly it is still the  "Land of Opportunity".
Dental Education and Specialty Training
Dr. Fazli completed his DMD at Boston University's Goldman School of Dental Medicine in 2004. He then completed a one-year Advanced Education in General Dentistry (AEGD) residency at University of Rochester, Eastman Institute of Oral Health. He returned to New England and practiced general dentistry in the states of RI and MA for over 5 years all along recognizing his desire to focus on the field of Endodontics.
Dr. Fazli's calling saw him return to Boston University to get post-doctoral training to become an Endodontist or a "root canal specialist".  He successfully completed a very rigorous program and has been successfully practicing solely as an Endodontist in the states of RI and MA for over 10 years.  Having performed thousands of root canals to date has been one of most professionally  satisfying decisions of his life.  The ability to relieve pain and heal is a gift that is not to be taken lightly.
Board Certifications and Accomplishments
Dr. Fazli's dedication to the field of Endodontics continued after his formal training ended.  He successfully challenged the American Board of Endodontics and achieved the status of "Diplomate".  Board Certification is the pinnacle achievement awarded to health care providers. He then achieved "Fellowship in Endodontics" from the Royal College of Dentists in Canada after fulfilling the requirements of the Canadian Dental Boards.  Very few "American" endodontists achieve these dual recognitions.
Dr. Fazli has been a guest speaker at universities and dental societies in North America, Europe and Asia. Occasionally he is invited as a guest examiner to Boston University to prepare students to challenge the American Board of Endodontics Examination. He maintains professional memberships with the American Association of Endodontics, American Dental Association, Rhode Island Dental Association and Royal College of Dentists in Canada.
He is married and resides in Providence with his wife and daughter. Dr. Fazli keeps his fingers in top shape by playing his guitars in his spare time and you will always find a guitar at the office that you can strum and impress him if you are a musician too.