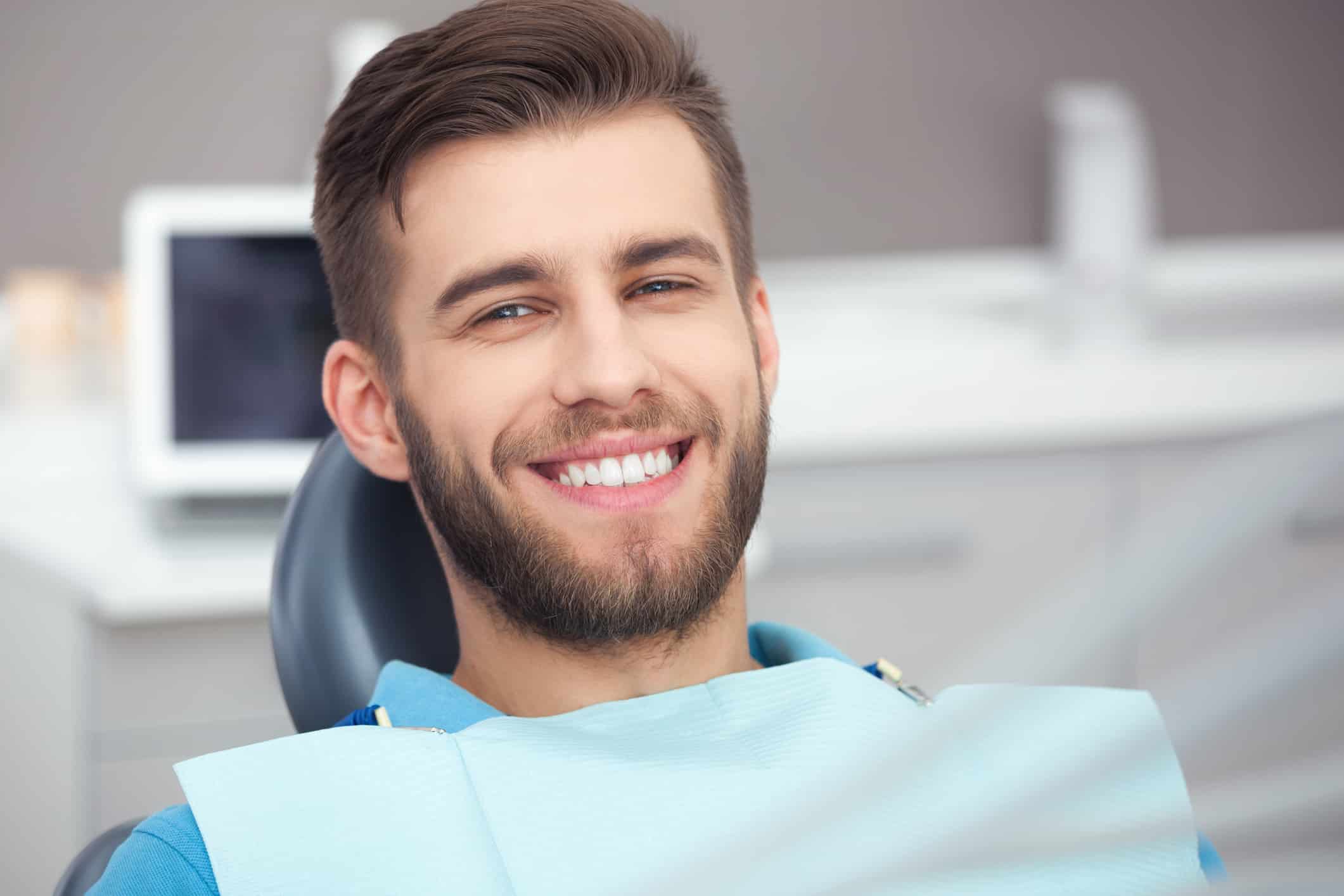 Root canals and endodontic retreatment are valuable procedures that can treat pain and restore the full function of your teeth. Rhode Island Endodontics provides non-surgical endodontic procedures in Warwick, RI. Call 401-337-9150 to learn more and schedule your appointment.
What is Non-Surgical Endodontics?
The term non-surgical endodontics covers procedures like root canals and endodontic retreatment. These procedures involve work on the tooth and its root, and do not involve surgical treatment of bone or soft tissue.
Benefits of Non-Surgical Endodontics
Procedures like root canals and endodontic retreatment relieve dental pain by treating infections deep inside the tooth. Non-surgical endodontics can also:
Save teeth from extraction.

Re-treat problem teeth that have begun to cause pain once more after receiving a past root canal.

Allow the patient to enjoy a healthy, natural smile.
Procedures Offered
Following are our non-surgical endodontic services:
Root Canal Treatment
Most people are familiar with root canals. A root canal is a procedure that clears infection inside the tooth's root, relieving pain and potentially saving the tooth from extraction.
A root canal begins by opening the top surface of the tooth. The endodontist needs to access the tooth's interior surfaces. The endodontist then removes the infected nerve and pulp within the root.
Next, the endodontist cleans the inside of the root. They shape the root's interior surfaces to make them smooth and clean.
The endodontist fills the tooth's interior with a material called gutta-percha. This material helps seal any food, plaque, or bacteria from entering the tooth and causing a repeat infection.
Finally, the endodontist places a temporary or permanent filling to seal the tooth until the general dentist can create a permanent crown.
Endodontic Retreatment
Occasionally, a tooth that has already received root canal treatment will begin to hurt again. In this case, it is possible that the original dentist failed to clean out all of the infected material or that contaminants entered the tooth.
Endodontic retreatment gives your tooth another chance to avoid extraction. This process starts with removing the permanent crown, reopening the canals, and drilling down to remove the filling material. An experienced endodontist can find where the infected pulp remains and remove it. They clean and shape the canals again and refill the tooth.
If endodontic retreatment does not work as planned, you may need a surgical procedure called an apicoectomy. In an apicoectomy, the endodontist clears an infection at the very tip of the root.
Why Choose Rhode Island Endodontics?
Our endodontist and support staff can fix problems that linger after other practitioners' procedures have failed.
Our experienced Board Certified endodontist, Dr. Usman Fazli, DMD, created a modern practice where patients receive state-of-the-art treatment in a comfortable setting. Our office is conveniently located on Bald Hill Road in Warwick, RI. 
Frequently Asked Questions About Non-Surgical Endodontics

Here are popular patient questions concerning non-surgical endodontics:
What symptoms may mean that I need a root canal?
Tooth pain is the most common sign that you may need a root canal. Teeth with infected pulp can cause a great deal of discomfort. You may also need a root canal if you crack or break a tooth or incur a traumatic dental injury.
How long does a root canal take?
Most of the time root canals are completed in a single visit, but occasionally multiple visits may be needed, especially if the tooth is badly infected. Typically, the visits are scheduled for 60-90 minutes.
Is a root canal uncomfortable?

Root canals have a painful reputation, but today's root canals provide a more pleasant experience. The endodontist uses local anesthesia to numb the area completely.
After a root canal, will I need a crown from my general dentist?
Yes, your general dentist will need to place a permanent crown or filling to complete the tooth restoration.
Can a root canal save my tooth?
The endodontist's goal when performing a root canal or retreatment is saving your natural tooth. In most cases, the endodontist can preserve the natural tooth and help it function normally again.
What circumstances make endodontic retreatment necessary?
Most root canals succeed, but occasionally they need further treatment. Retreatment may be necessary if:
The restoration did not keep saliva, food, or plaque out of the tooth's interior, and reinfection occurred.

Infected material inside the canals went unnoticed in curved or narrow spaces.

The canal anatomy was complex and went unnoticed by the previous practitioner.

Crown or filling placement after the root canal did not happen quickly enough.
Call Rhode Island Endodontics Today

If you have a toothache or your dentist has told you that you need endodontic treatment, call Rhode Island Endodontics at 401-337-9150. Our patient-friendly office can meet all of your endodontic needs.