Antibiotics After Endodontic Treatment: Are They Necessary?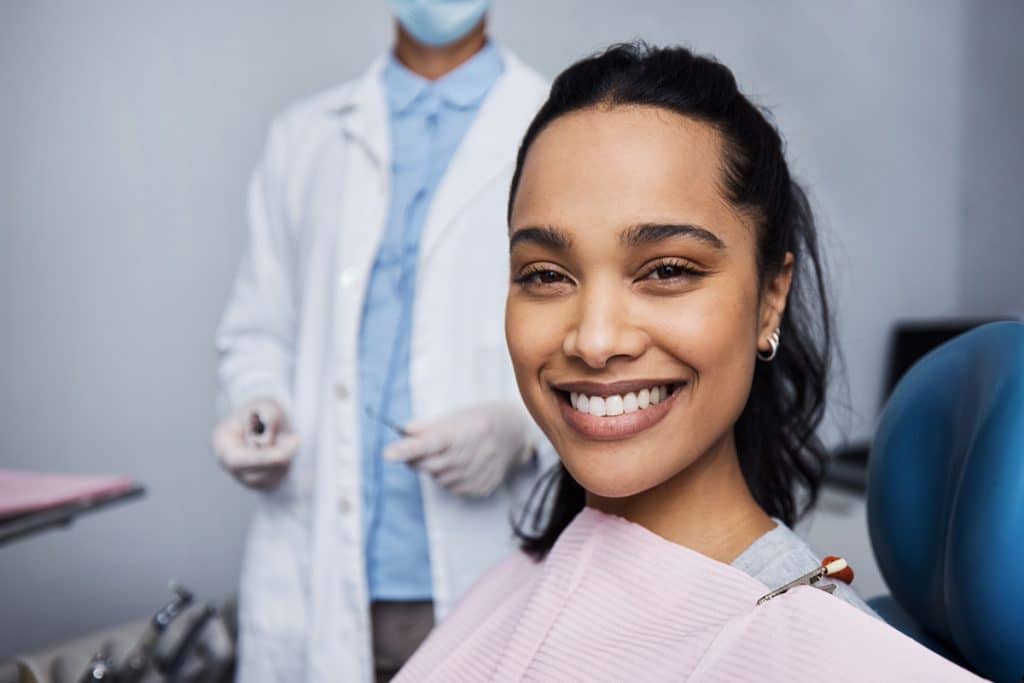 Endodontic treatments, which can range from root canals to dental implants and other dental surgeries, are often the most effective solutions to severe mouth infections. However, treatment for many oral issues doesn't just end with your visit to the dentist. In fact, what you do after your endodontic treatment is sometimes just as important as the treatment itself.
In some cases, your endodontist may recommend antibiotics to help your mouth recover and stay healthy following treatment. Most oral medicines are mild, with very little risk of allergic reactions for the vast majority of endodontic patients. However, we believe patients should be as well-informed as possible when it comes to their potential dental treatments.
Here are a few key things to know about antibiotics and endodontic treatments from the experts here at Rhode Island Endodontics:
Are antibiotics used to treat mouth infections?
Antibiotics are a form of medication that specifically targets bacteria. Not only do they stop new bacteria from growing, but in many cases they can even help the natural healing process clean up existing infections. However, antibiotics are not often used to treat mouth infections.
When infections develop in the mouth, they typically target pulp tissue in the inner part of the tooth. Unfortunately, there is no current antibiotic that is very and consistently effective at treating infected pulp. As such, many professional endodontic treatments resort to removing infected pulp, tissue, and even teeth when necessary to protect the rest of the mouth. This is why antibiotics are rarely used as a way to treat bacterial mouth infections.
When are antibiotics recommended for endodontic patients?
In some cases, antibiotics may be recommended for patients after treatment to help reduce the risk of fever, swelling, pain, or other oral complications due to bacteria. However, your endodontist may recommend other medication as well. In many instances, over-the-counter pain medication is enough to reduce the pain you may experience during recovery.
For some patients, special antibiotics may be given in tandem with existing medication to reduce the risk of other health problems developing during and after treatment. If are at high risk for blood clots or heart issues, or currently take prescription medicine, make sure to discuss the medication you should take before your endodontic treatment.
Risks of antibiotic overuse
Another reason why antibiotics aren't often recommended for patients is to reduce the risk of future health problems. Besides abusing antibiotics, antibiotic overuse can lead to bacteria developing that is more resistant to the medication normally used to treat bacterial strains.
Most endodontic treatments are low risk surgeries, so endodontists are encouraged not to recommend antibiotics unless it is absolutely necessary. Even so, all oral problems are unique to the patient, so make sure you discuss all treatment possibilities with your endodontist to determine what will be the most effective solution for your health needs.
Get expert treatment from Rhode Island Endodontics
Are you or your loved ones in need of an endodontist near in or around Warick, Rhode Island? Then we invite you to pay us a visit at Rhode Island Endodontics. With nearly twenty years of experience, our dedicated staff will do everything we can to help you save and protect your teeth. This includes non-surgical endodontics, allowing us to treat your oral health problems with the least invasive treatments possible.
Contact us today if you have any questions or to schedule an appointment. We'll do our best to help you find your perfect smile when you visit Rhode Island Endodontics!
Recent Posts
Contact Us
Rhode Island Endodontics
400 Bald Hill Road, Suite 528
Warwick, RI 02886
Monday | 8am - 5pm
Tuesday | 8am - 5pm
Wednesday | 8am - 5pm
Thursday | 8am - 5pm
Friday | 8am - 5pm
Saturday | Closed
Sunday | Closed