What Sets Rhode Island Endodontics Apart?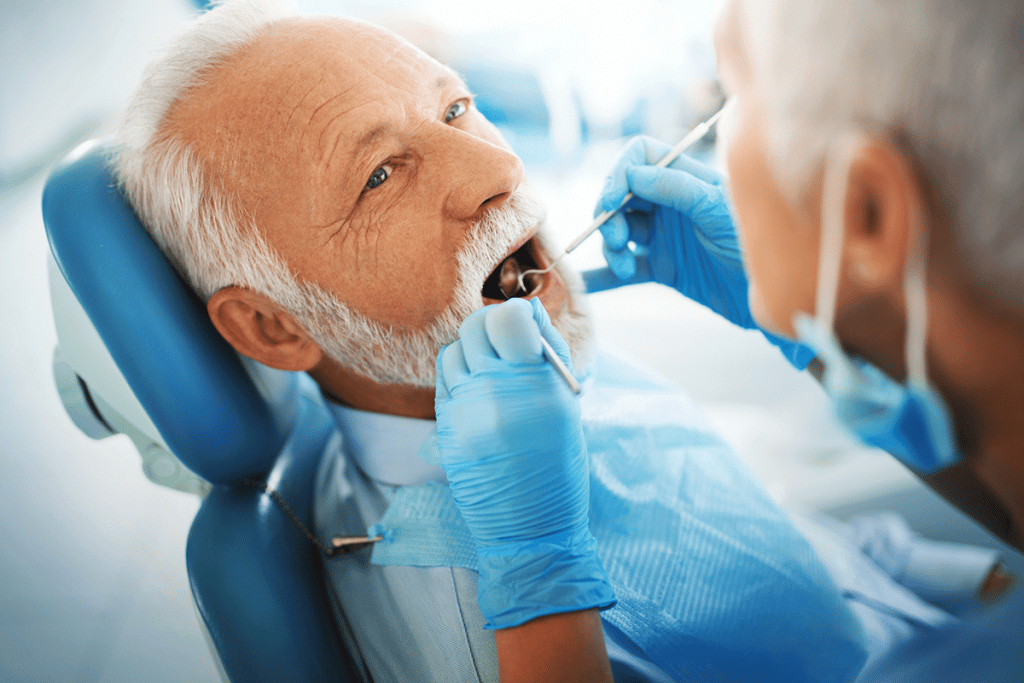 Dr. Usman Fazli, DMD, has created a unique endodontic practice in Warwick, RI. Dr. Fazli and the skilled staff at Rhode Island Endodontics treat patients using state-of-the-art equipment and techniques.
Whether patients need a root canal or advanced surgery, they can feel confident that Rhode Island Endodontics will accurately perform the procedure.
Recognition and Experience
Patients can feel confident that they receive optimal endodontic care from Board Certified practitioners like Dr. Fazli. As a Diplomate of the American Board of Endodontics, Dr. Fazli holds one of the field's highest honors. With many years of experience, Dr. Fazli is well-equipped to diagnose and treat endodontic problems of all kinds.
Dr. Fazli was proud to serve as a United States Army Reserve Dentist for 12 years. His military experience contributed to his discipline and leadership skills.
A Modern Practice
Rhode Island Endodontics is a modern practice incorporating innovative equipment and techniques. Many practices need to gain the technical knowledge to use these tools.
New endodontic techniques increase the quality and accuracy of dental work. Sometimes root canals fail due to inaccurate treatment. Follow-up procedures like endodontic retreatment and apical surgery are much less likely when practitioners use a combination of state-of-the-art technology and techniques.
In addition to new techniques, modern endodontic practices use advanced technology. Examples of these innovations include the Cone Beam 3-D Scanner (CBCT).
The Cone Beam scanner provides an affordable alternative to traditional CT scanning machines that endodontists can use in an outpatient setting.
The CBCT scanner uses X-rays to produce a complete image of the patient's craniofacial region. It provides advanced images in fine detail and can help to diagnose hidden problems. The CBCT scanner is invaluable for spotting emergent dental issues and treating them before they cause major problems.
Dental microscopes, electronic apex detection, and digital X-rays are other technical advances that promote excellent results. Dr. Fazli routinely uses all of these to provide care.
A Cooperative Spirit
Rhode Island Endodontics has a team spirit when working with other area dental practices. Referring dentists trust Rhode Island Endodontics to perform procedures accurately and work together to save a patient's natural teeth whenever possible.
Rhode Island Endodontics can also provide follow-up care for patients whose root canals and endodontic surgery did not have the desired results from other practices. Dr. Fazli can resolve patients' outstanding issues and ensure their continuing good oral health.
Choosing an Endodontic Practice
Please consult with your general dentist and find out which practices they trust. Choose a highly-regarded practice that handles routine and complex procedures with skill.
If you need endodontic care, choose a practice based on its track record of success. Ensure that you select a practice with experienced doctors who can take advantage of new medical advances.
Call Rhode Island Endodontics
Rhode Island Endodontics is conveniently located in the Warwick Medical Building in Warwick, RI. Call our office at 401-337-9150 for more information on our services or schedule an appointment.
Recent Posts
Contact Us
Rhode Island Endodontics
400 Bald Hill Road, Suite 528
Warwick, RI 02886
Monday | 8am - 5pm
Tuesday | 8am - 5pm
Wednesday | 8am - 5pm
Thursday | 8am - 5pm
Friday | 8am - 5pm
Saturday | Closed
Sunday | Closed